A LETTER FROM
DR. rICHARD GIBBS TO XGS FAMILIES 2022
Dear Xia-Gibbs Syndrome Families,
Once again, a whole year has passed since the previous XGS Awareness Week. We all hope that every XGS family had a safe and happy week.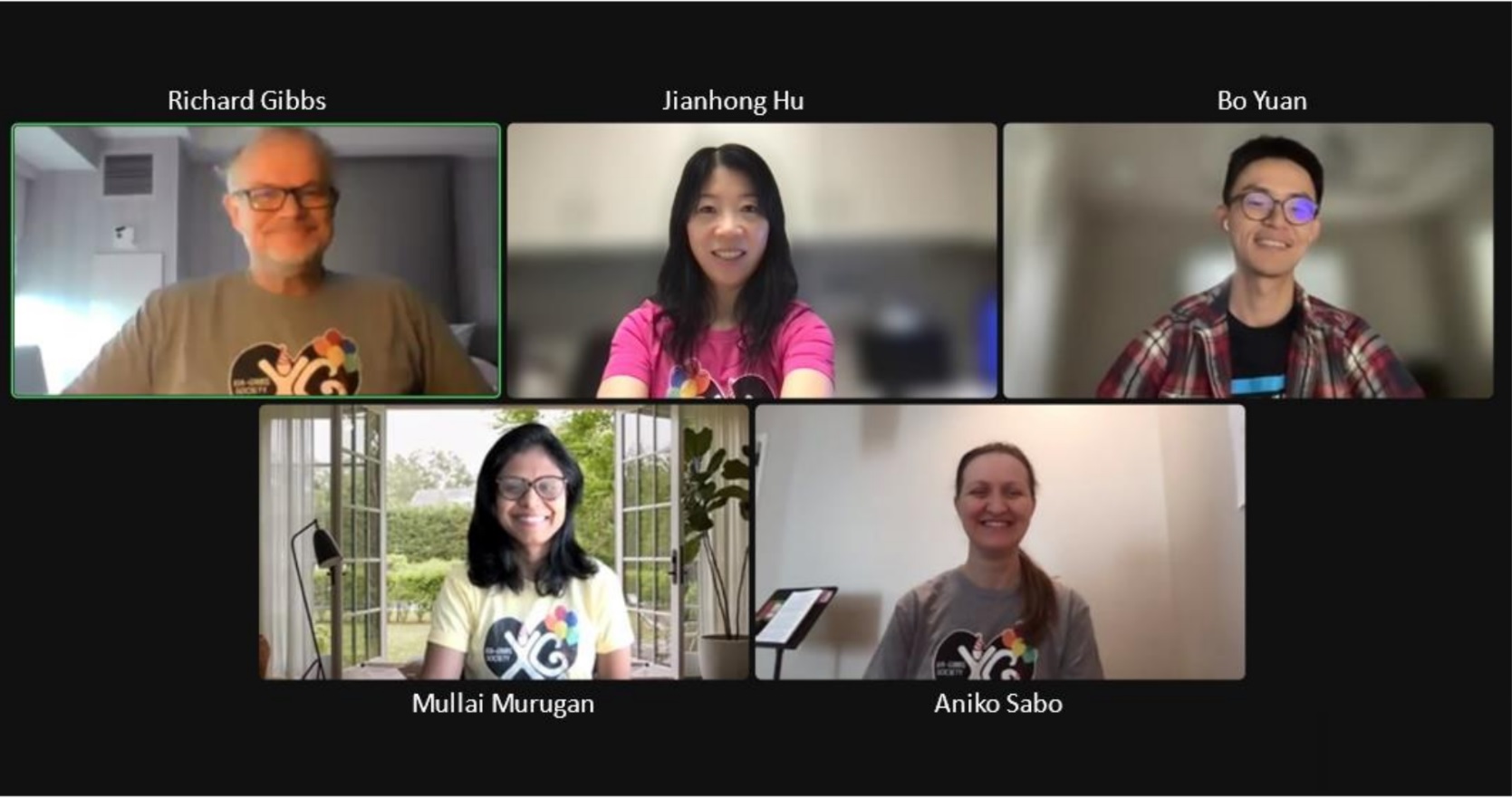 We all thought that we would be up at 'full steam' by the beginning of 2022 – but as you all know, the pandemic stretched on and everything has taken longer than expected. Despite this, the Human Genome Sequencing Center (HGSC) at Baylor College of Medicine has been very active and in particular, work on XGS has continued.
The XGS-Registry has grown to more than 130 individuals, from among the nearly 400 known XGS families, worldwide. With this remarkable resource we have continued to make progress with understanding the relationship between the clinical data from XGS individuals and their genetic data.
Jianhong Hu, supported in part by a grant from Xia-Gibbs Society, has been working hard on maintaining and improving the Registry. With Mullai Murugan, she has just now established methods for filling out the consent forms online. We hope this will improve the Registry usability.
Last week the paper by Varuna Chander, 'Long read sequencing and expression studies of AHDC1 deletions in Xia‐Gibbs syndrome reveal a novel genetic regulatory mechanism' was published in Human Mutation. We are chipping away at the task of properly understanding AHDC1 function.
As most of you know, a most exciting development this year was from the laboratory of Dr. Orr, at Stanford, who found a role for AHDC1 in early development. We believe that his work will continue to help unravel the way that this gene functions.
Back in Houston, as we continue to use the Registry and clinical data for research, we are also increasing the rate of work on the laboratory side. We are renovating a new tissue culture suite for this work and look forward to using it in about two months.
Meanwhile, all the best to everyone and we hope to see you face-to-face in 2023.