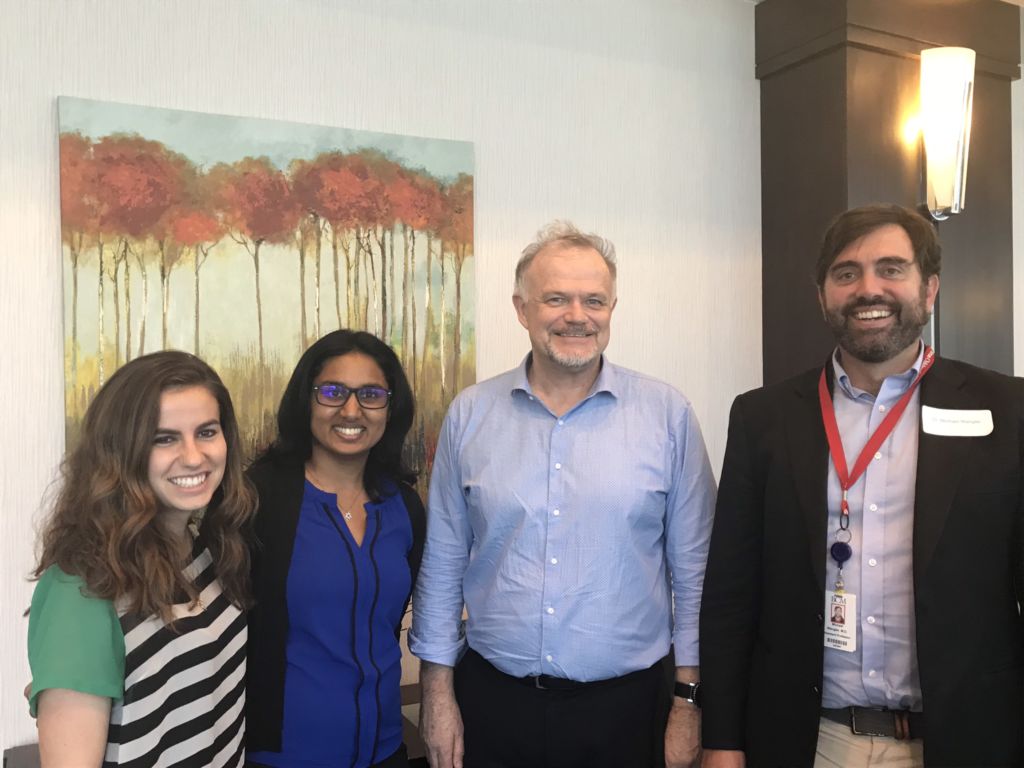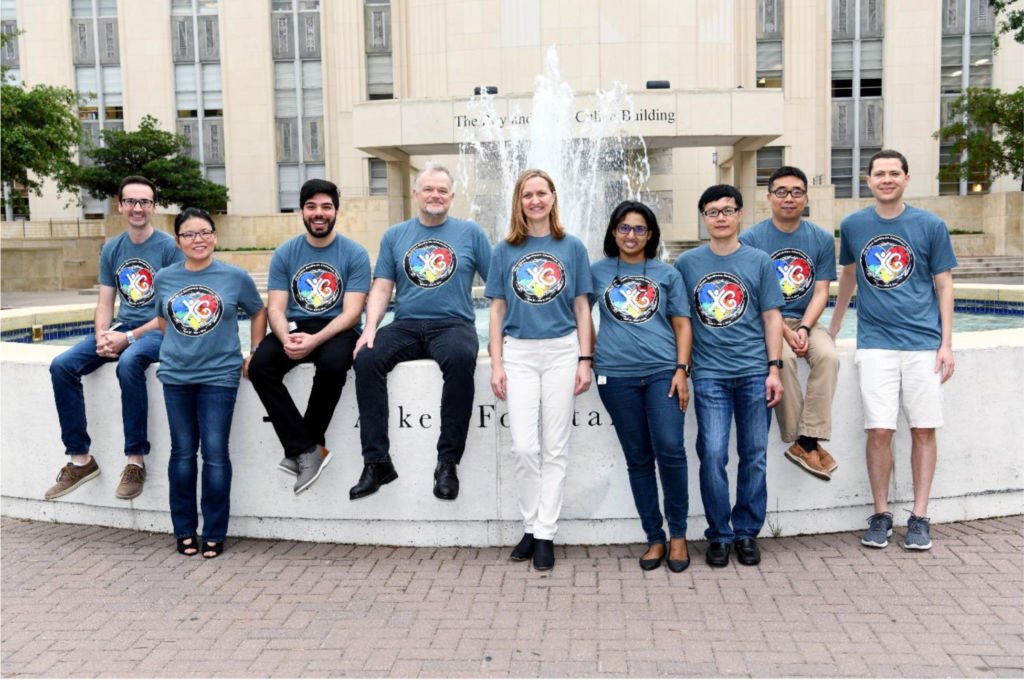 Scientists and researchers at Baylor College of Medicine in Houston are studying
Xia-Gibbs Syndrome
and the
AHDC1 gene
. As they continue with their research, we hope to learn more answers and develop more targeted therapies for the syndrome.
Here is a summary of the current research projects that the team is either working on now or hopes to in the future:
Project 1 Xia-Gibbs Syndrome Registry: The goal for the Registry is to collect genetic and other clinical information from XGS families worldwide so we can have a better understanding of the phenotypes of XGS patients. 
Project 2 Biobank (Blood or other specimen collection from XGS families): The goal is to bank and manage samples that will assist the study of cellular changes that result from AHDC1 mutations. 
Project 3 Rapid diagnosis of AHDC1 mutations: The goal for this study is to develop a rapid test to detect AHDC1 mutations from saliva samples, to allow quick diagnosis for patients with Xia-Gibbs Syndrome-like clinical symptoms. 
Project 4 Protein expression: The goal is to purify the AHDC1 protein from different sources to use in functional studies, as well as to enable drug target screening. 
Project 5 In-vitro functional assay: The goal is to better understand the function of AHDC1 in normal cells and how the mutations can cause disease. 
Project 6 AHDC1 in the Interactome: The goal is to predict the function of AHDC1 through computational studies. 
Project 7 Mouse model with AHDC1 mutation: The goal is to better understand the disease mechanism in mice and potentially use this model for drug development. 
Project 8 Missense AHDC1 mutations: The goal is to better understand the results of mild (ie. non-truncating) mutations in AHDC1. 
Project 9 Somatic Variation and Mosaicism in AHDC1: The goal is to identify whether there are instances of AHDC1 mosaicism that can influence disease and or recurrence. 
Project 10 Extent of deletions including AHDC1: The goal is to determine the clinical effects of deleting one copy of AHDC1. 
Project 11 Therapeutics for AHDC1 Deficiency: Two avenues for future therapeutic studies related to AHDC1 are planned: drugs and genome editing.
Other researchers have also shown interest in the syndrome as information about it spreads. As you can see, there are many avenues for researching and developing our understanding of the syndrome with potentially meaningful practical outcomes for those with XGS and their families. However, while the research so far has made good progress, it is at a very early stage and requires support to continue.
| # | Title | Authors | PMID | Year |
| --- | --- | --- | --- | --- |
| 1 | De novo truncating mutations in AHDC1 in individuals with syndromic expressive language delay, hypotonia, and sleep apnea. | Xia F…Gibbs RA | 24791903 | 2014 |
| 2 | De novo truncating variants in the AHDC1 gene encoding the AT-hook DNA-binding motif-containing protein 1 are associated with intellectual disability and developmental delay. | Yang H…Chung W | 27148574 | 2015 |
| 3 | The phenotypic spectrum of Xia-Gibbs syndrome. | Jiang Y…Gibbs RA | 29696776 | 2018 |
| 4 | Novel AHDC1 Gene Mutation in a Brazilian Individual: Implications of Xia-Gibbs Syndrome. | Cardoso-Dos-Santos AC…de Oliveira Poswar F | 32256298 | 2020 |
| 5 | Extending the phenotype of Xia-Gibbs syndrome in a two-year-old patient with craniosynostosis with a novel de novo AHDC1 missense mutation. | Gumus E | 30858058 | 2020 |
| 6 | Microdeletion and microduplication of 1p36.11p35.3 involving AHDC1 contribute to neurodevelopmental disorder. | Wang Q…Yuan H | 30615951 | 2020 |
| 7 | Recurrent hypoplasia of corpus callosum as a prenatal phenotype of Xia-Gibbs syndrome caused by maternal germline mosaicism of an AHDC1 variant. | He P…Li DZ | 31812316 | 2020 |
| 8 | Xia-Gibbs syndrome in adulthood: a case report with insight into the natural history of the condition. | Murdock DR…Gibbs RA | 30622101 | 2019 |
| 9 | Exome-Based Rare-Variant Analyses in CKD. | Cameron-Christie S…Gharavi AG | 31085678 | 2019 |
| 10 | Syndromic Intellectual Disability Caused by a Novel Truncating Variant in AHDC1: A Case Report. | Diaz-Ordonez L…Pachajoa H | 31182893 | 2019 |
| 11 | Two Chinese Xia-Gibbs syndrome patients with partial growth hormone deficiency. | Cheng X…Shen Y | 30729726 | 2019 |
| 12 | Variable Clinical Manifestations of Xia-Gibbs syndrome: Findings of Consecutively Identified Cases at a Single Children's Hospital. | Ritter AL…Izumi K | 30152016 | 2018 |
| 13 | Whole-Exome Sequencing Identifies a de novo AHDC1 Mutation in a Colombian Patient with Xia-Gibbs Syndrome. | Garcia-Acero M…Acosta J | 29230160 | 2017 |
| 14 | Phenotypic and protein localization heterogeneity associated with AHDC1 pathogenic protein‐truncating alleles in Xia–Gibbs syndrome | Khayat, M….Gibbs RA | 33644933 | 2021 |