CELEBRATING OUR XGS ALLIES 2023
help us celebrate our xgs allies!
An XGS Ally is someone in the life of a person with XGS who really gets it and works to make their life better. It could be a therapist, healthcare worker, support worker, doctor, educator or a friendly bus driver! What makes them an Ally is that they go above and beyond for someone with XGS!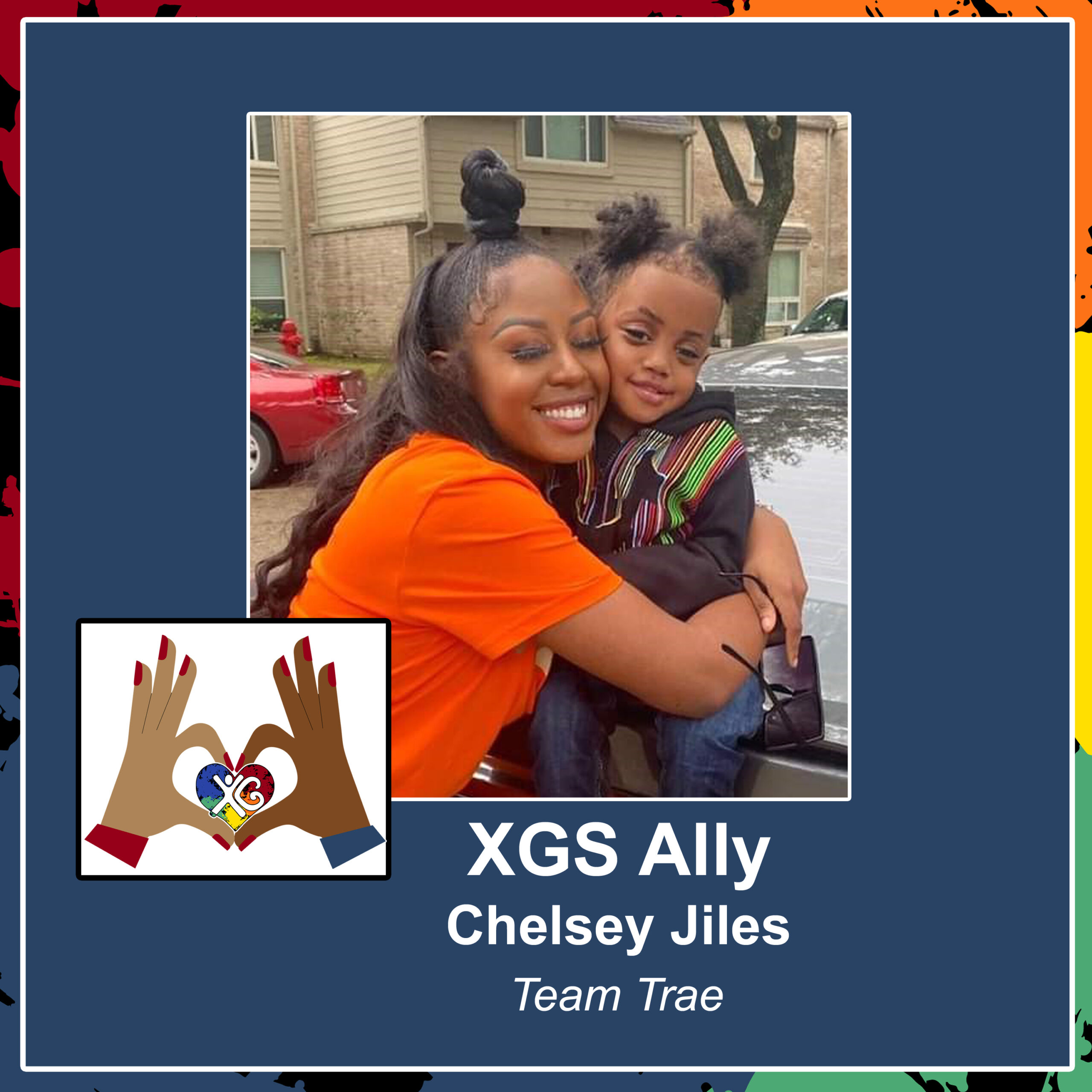 Announcing the first of our XGS Allies for Rare Disease Day 2023, Chelsey Jiles. Chelsey was nominated by a member of our community, Sherri Jiles. Sherri shared this beautiful message with us, "Chelsey is more than an Aunt to my Trae. She rises to every single occasion to make sure my son smiles. She wrote her first book and dedicated it to him and every other child with a disability! Not only is she my little sister, she is my best friend and without her at my side life would not be possible. I thank you from the bottom of my heart for existing. For being you. Genuine, dedicated, and loving. Thank you for being a light in my sons life. He may not speak, but his love for you outshines the brightest of stars…WE love you. And THANK YOU!!"
MD and Pediatrician, Dr. Edward Mailloux is nominated by a member of our community, Amanda Cook-Pence. Amanda is Clara's mom and they live in Iowa. Amanda shared her incredible story about how  Dr. Mailloux went above and beyond for their family with us, "When we found out in October that our 10-month-old (at the time) daughter, Clara's genetic testing showed Xia-Gibbs Syndrome, we had no idea what that meant or what to expect. Our geneticist's office couldn't get us in for over a month. My husband and I were a complete wreck until my sister took it upon herself to query Dr. Mailloux, a pediatrician within the practice where she works as a nurse. Dr Mailloux not only got us in right away for a consult, he cleared an entire hour to see Clara and answer any and all questions we had. It was very apparent he had done his homework, he was knowledgeable, kind and patient. Even though we have to travel 90 miles each way to see him, we would travel 5 times that far if we had to. He is truly a Godsend to our family and absolutely Clara's XGS hero."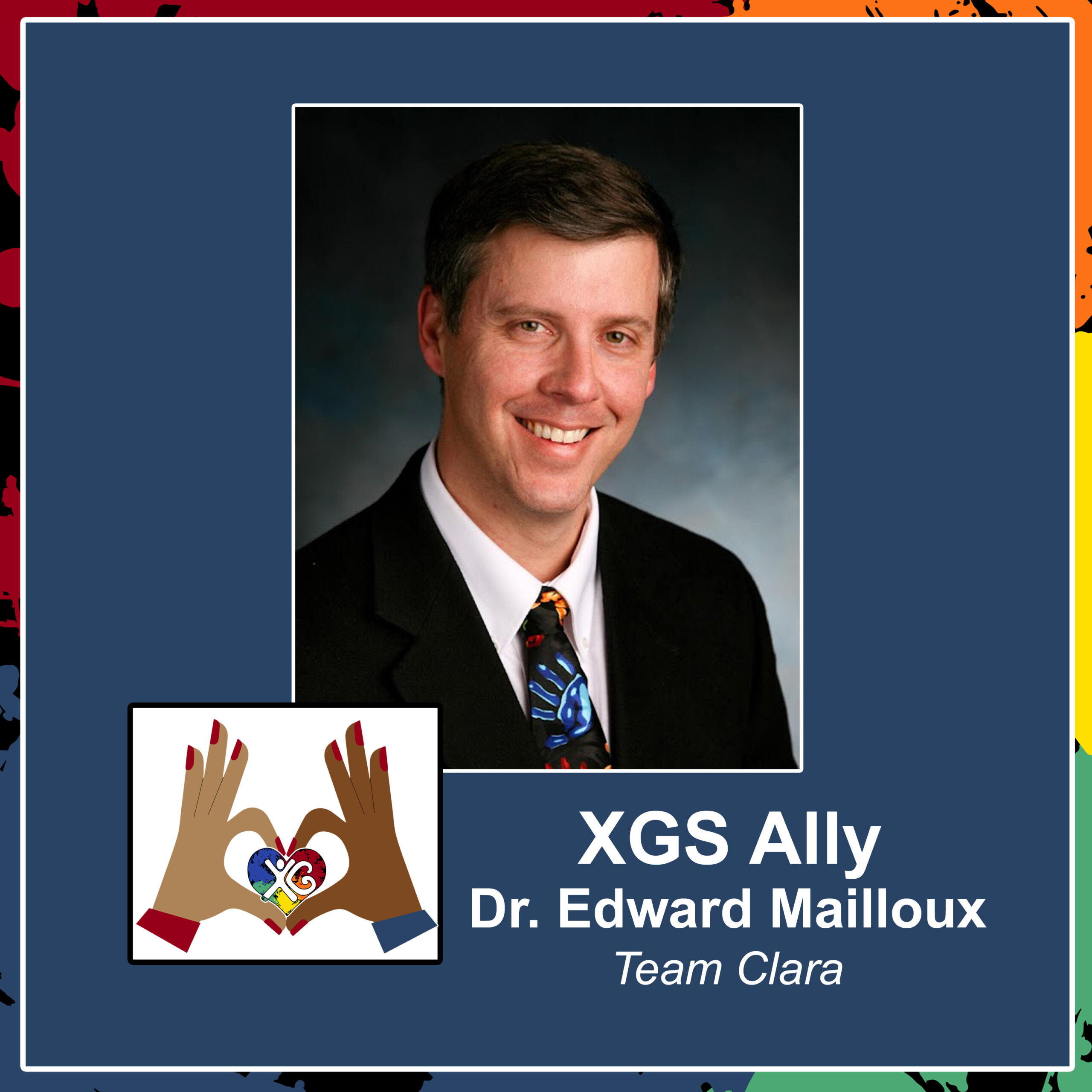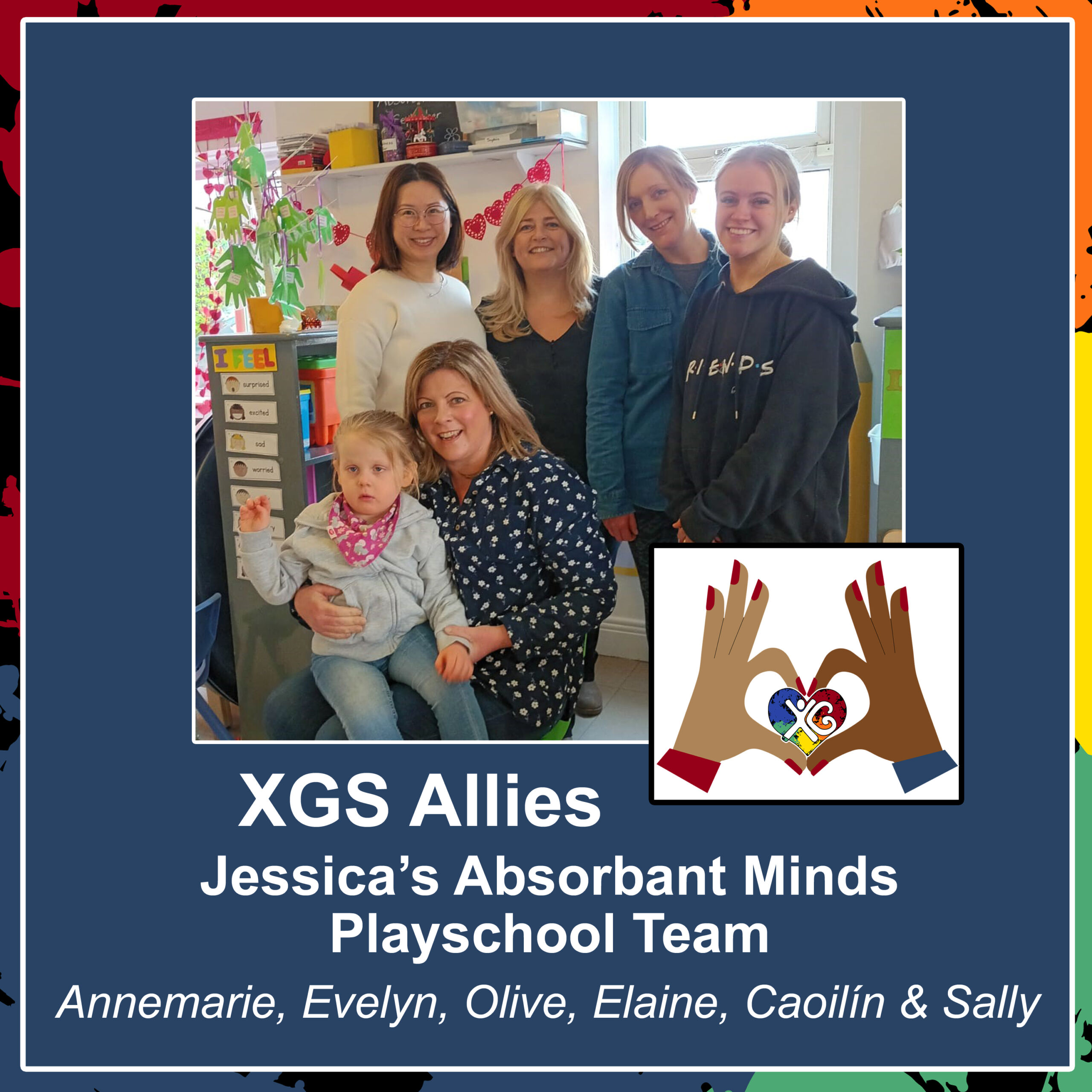 Our next XGS Allies for Rare Disease Day 2023 are the team at Absorbent Minds Playschool, nominated by a member of our community (who also does an incredible job of managing our Instagram account), Clare Daly! Clare is Jessica's mom and they live in Ireland. Clare shared this lovely message with us about her nomination, "Absorbent Minds Playschool is a mainstream setting and their care for Jessica's needs is remarkable. Jessica is always delighted to see them and they have been incredible in supporting her day to day. Each of them here has a connection with Jessica and we will be forever grateful for their support from routine building to climbing the big slide! Jessica has developed so much in their care from her independence to her infectious laughter – always proving how happy she is with them"
Shawna and Bob DeFrancesco are grandparents to Sean Bowler and are nominated by Sean's mom, Amy. They live in Massachusetts, United States. Amy shared her story of the beautiful relationship that Sean has with his grandparents,
"Gramma and grandpa Bob are always there when we need them. They not only support us during the good times with sleep overs and dinner dates, but the tough times too. Sean recently suffered a traumatic spinal cord injury and Gramma and Grampa Bob have been with us every step of the way. They visit Sean, take care of mom and dad and research options for us. Sean thinks the world of Gramma and Grampa Bob. Often, Sean sleeps over at their house. While he is there, they keep him very busy. During his time there, he gets his favorite breakfast, plays in the sewing room (you've been blessed, you've been gifted is one of his projects) and bakes cookies. He would live with them if he could. Now, Sean's life may have changed. Doctors don't think he will ever walk again, but I'm sure that Gramma and Grampa Bob will still be there for him."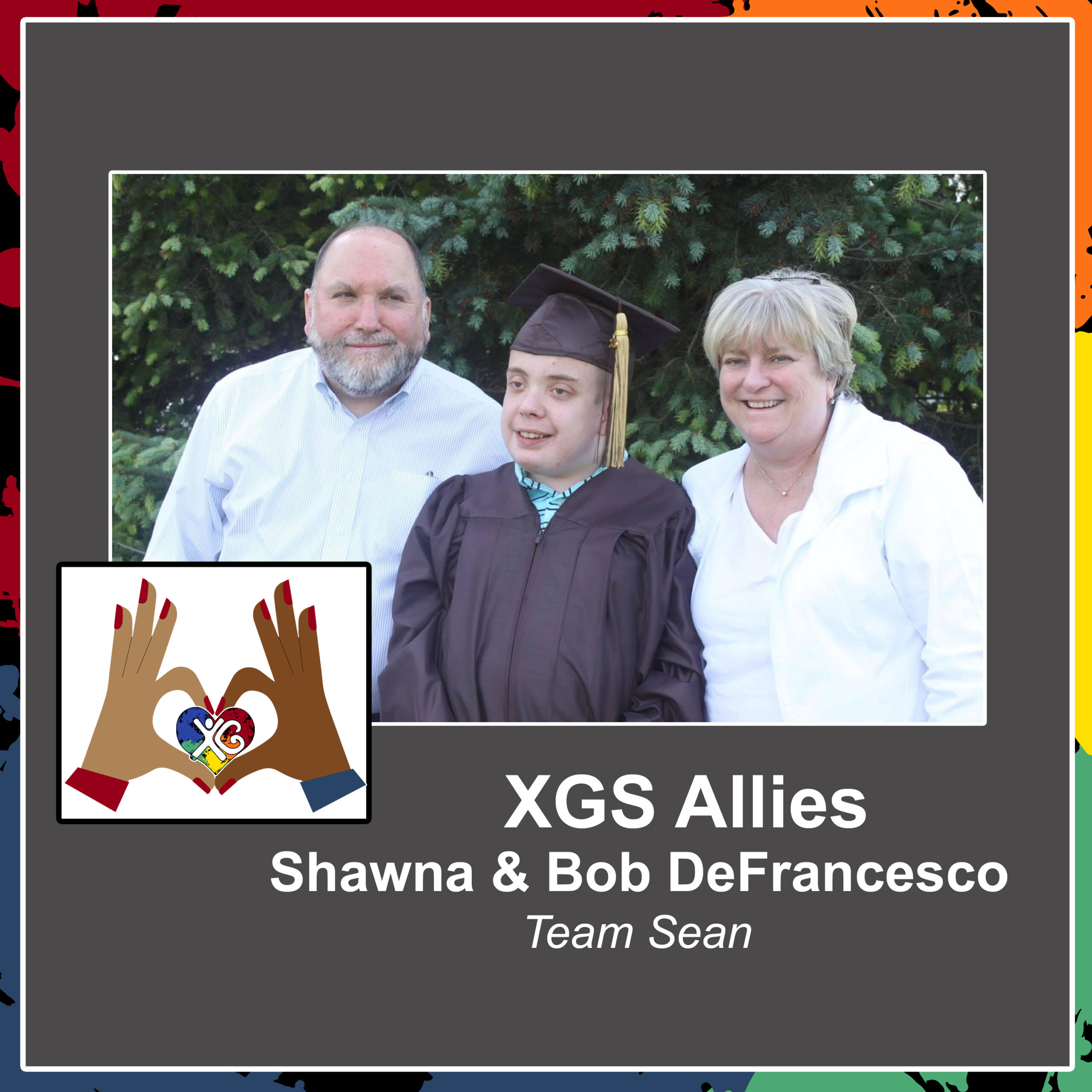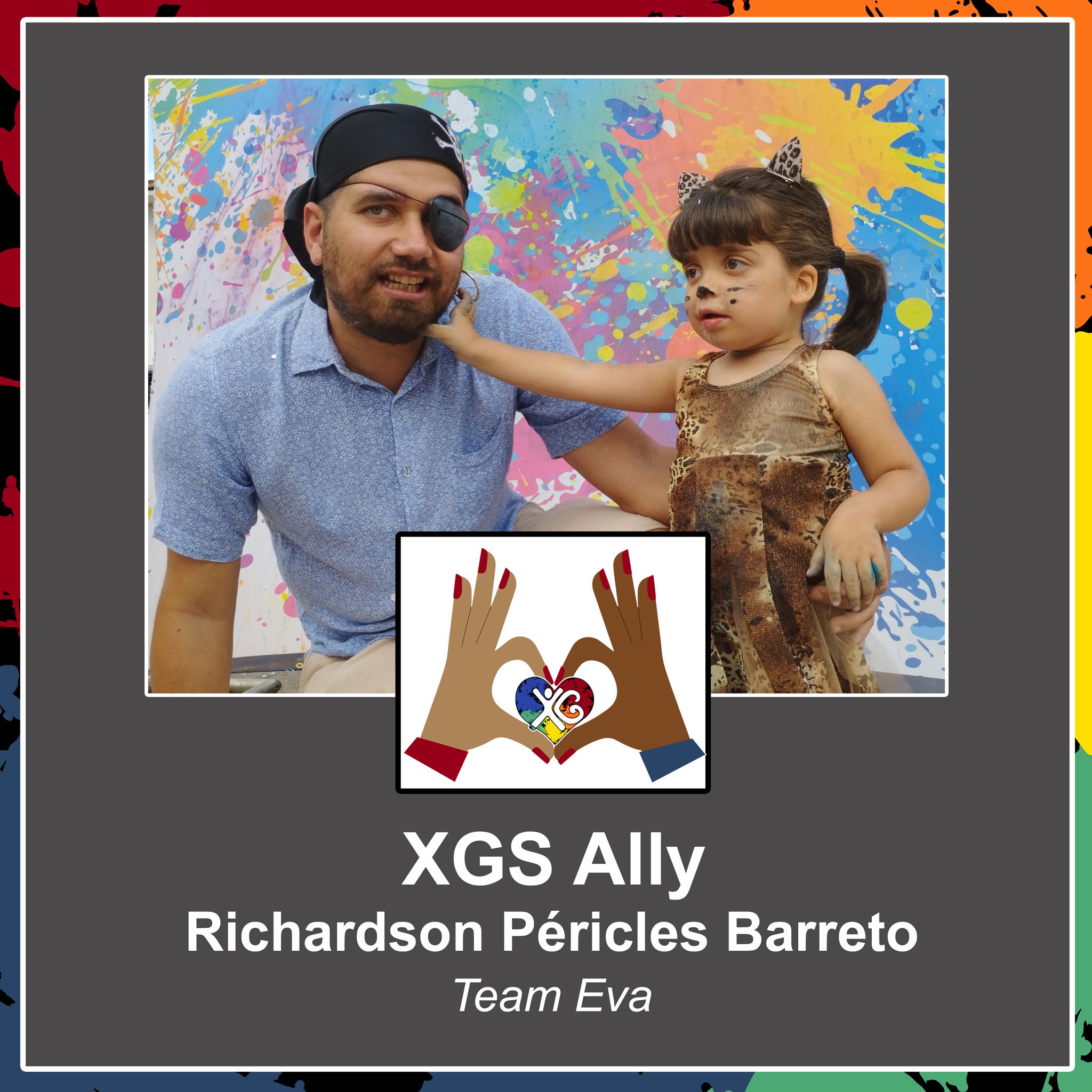 Richardson Péricles Barreto, father of Eva, is nominated by Tamara Zázera Rezende. Tamara and Péricles are Eva's parents and they live in Brazil. Tamara shared her beautiful story about Péricles and Eva's relationship, "Eva's father is her best friend and a dedicated caregiver. He's never too tired for her, and never ever without patience, even when she is talking about the same thing for hours, or playing with the same thing for months. He teaches her every little thing that she struggles to understand with such patience. He learned How to be a father, a teacher, a physiotherapist, a nanny, and a teacher, all the same time. He is the best, and makes all the difference in her life."
Grandmother to Trae, Sharon Jiles, is nominated by Trae's mom, Sherri Jiles. They live in Texas, USA. Sherri shared her beautiful story of Sharon and Trae's relationship, "My mother is the best. She shows up and shows out for any and everything involving Trae. She shows him with endless love and comfort! She has been on this journey with us since the literal day of diagnosis. Although I myself was not completely clear as to what it meant, she never left my side. She is there for the first of everything he does, big or small! My mother also is the reason my son started to walk. She pushed him to his potential day after day after day and he hasn't stopped walking, running, and jumping since. Mom, we love you so much and thank you for everything. You are more than a grandma to him. You are safety. You are smiles and gummies. You are a light in my son's life and he may not always be able to tell you but I will do it for him. "I love you granny and thank you for loving me and going so hard for me."